Star Wars Complete Multivitamin Gummies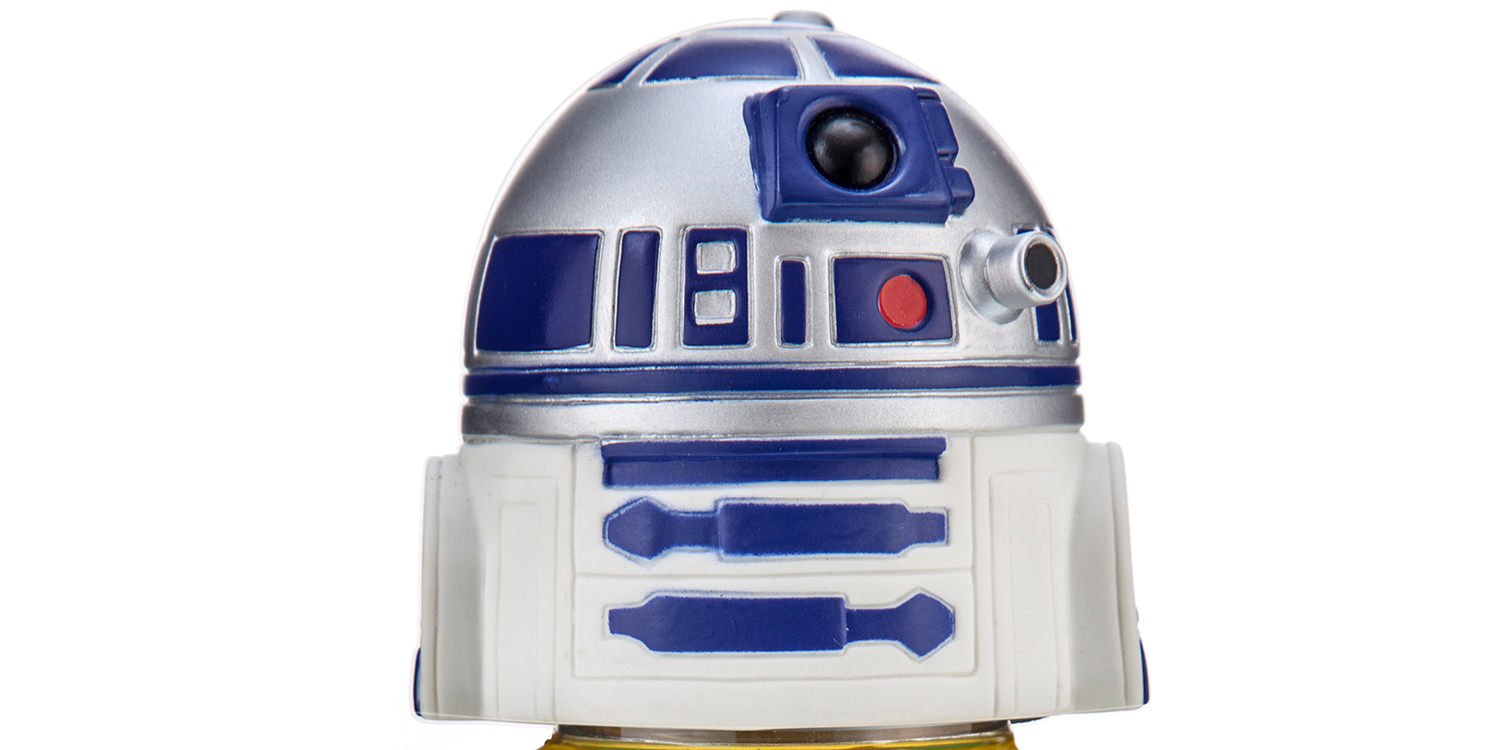 The force is with this supplements package.
Leveraging the multi-generational following of the Star Wars saga, a leading nutritional supplements manufacturer sought to make their products more fun and appealing for kids and adults. To assist them in this endeavor, Studio One Eleven designed and engineered playful special-edition overcaps based upon characters from the series. The client's goal was to accurately depict the characters according to Lucasfilm's stringent licensing standards while making a manufacturable, toy-like over-cap.
Beginning with hand-drawn character sketches from movie stills, the Studio One Eleven design team quickly moved to hand-sculpting the characters to perfection out of automotive clay. Once the characters had physical form, the team used non-contact laser digitizer scanning and point cloud analysis software to develop tool-ready geometries for manufacturing.
Each Star Wars Complete Multivitamin Gummies package consists of a stock 20 oz round PET packer with full-color shrink sleeve. Each bottle has a stock 53 mm child-resistant closure and is then topped off with a soft rotomolded press-on character overcap. Characters' alignment with the primary display panel is maintained during shipping and merchandising via a clear, pilfer-proof shrink band.
In engineering the closures, the Studio team had to strike a balance between making the closures fun for kids, adhering to Lucasfilm's rigid rules for the depiction of its characters, and ensuring character proportions and performance stay within the operational envelope of existing filling equipment.
In the end, the Studio One Eleven team helped to increase shelf appeal and encourage higher rings by promoting multi-SKU purchases by those wishing to have a complete character set.